Transform your exhaustion into inspiration by setting boundaries and prioritizing self-care in order to show up in your life with renewed energy and passion.
Are you a therapist or someone who works in the healthcare system?  Are you experiencing compassion fatigue, feeling drained and disconnected from your work?
Do you feel so tired at the end of your day that you do not have energy for yourself or your friends?
Do you find yourself questioning why you went into the helping profession?
Are feeling a sense of hopelessness and decreased ability to empathize?
Put the power in your hands
Step Into Your Future Refreshed
I have a program specifically designed to help therapists and other professions in the healthcare system, like you to overcome burnout and compassion fatigue, so you can regain a sense of passion and purpose.
With my expert support, practical tools, and resources, you'll learn how to set boundaries, prioritize self-care and reignite your passion for helping others. Don't wait any longer to transform your life and invest in yourself 
My name is Karen and I'm a Licensed Clinical Social Worker with over 10 years of experience.
I specialize in helping individuals navigate life's transitions and the various difficulties they may be facing.
My focus is to create a safe, nonjudgmental space for individuals to show up as their authentic selves without having to pretend or code-switch.
I utilize a strength-based, person-centered approach to help you break through the cycle of chaos and identify patterns that lead to negative behavior and thinking.
In addition, I offer specialized interventions such as EMDR for those who find themselves stuck in the past, and unable to move forward.
If you are looking for relief from bingeing shows on Netflix or Doritos, please call and schedule a free 15-minute consultation with me.
I look forward to meeting you and helping you discover ways to find happiness.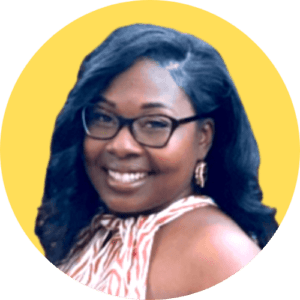 Empowerment, Esteem & Self Communication
Trauma
Relationship with Self and with Others 
Burnout and Compassion Fatigue
Perfectionism  
Women's issues
 Perinatal Mental Health
Anxiety and Depression
Stress 
College Mental Health
Addiction 
Life Transitions 
A one-on-one counseling session with a social worker offers a warm and supportive space to address personal challenges and gain new insights. Through empathy and guidance, discover your strengths and develop practical strategies for growth.
Family counseling provides a supportive and non-judgmental environment for families to communicate and work through challenges together. A trained therapist helps improve relationships, increase understanding, and promote healing. Experience growth as a unit and strengthen bonds within your family.
EMDR (Eye Movement Desensitization and Reprocessing) is a therapeutic approach that helps individuals process traumatic memories and reduce symptoms related to anxiety and stress. Using eye movements or other bilateral stimulation, EMDR helps to rewire the brain and promote healing. Regain control of your emotions and lead a more fulfilling life.